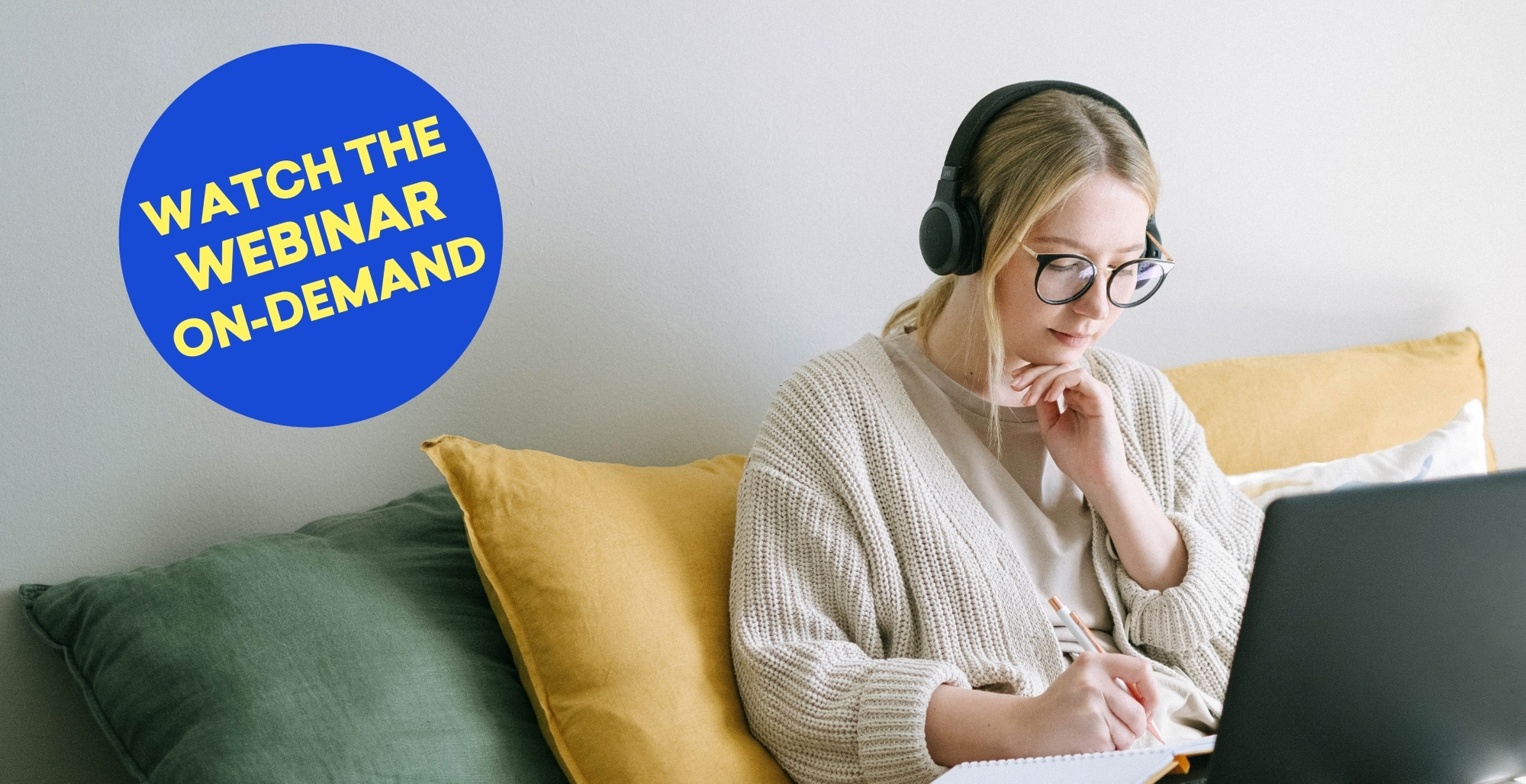 The Survey
From April-June 2020, we conducted a unique Great Place to Work® COVID Care Survey to understand the impact of the coronavirus pandemic on UK-based employees and organisations.
More than 14,200 respondents from 65 organisations completed the survey comprising a mix of tick-box and open-ended questions.
Companies from several sectors participated, including:
Education & Training
Finance
Healthcare
IT
Media
Non-Profit Organisations
Professional Services
Those employees who felt favourably towards their workplace also experienced trust and care from their leadership. Here are 5 key takeaways you can use to help your leadership team improve your employee experience:
1. Employees Are Still Feeling Anxious
The ever-changing government guidance and constant uncertainty around the Covid-19 virus remains a source of anxiety for many employees and businesses alike. In addition to Covid-19 transmission, the top areas of concern for UK employees are:
Financial Security - Employees' sense of financial wellbeing influences and is influenced by several areas of wellbeing, most notably mental health. Our survey found that nearly 1 in 5 (17%) respondents selected 'financial security' as their biggest concern.
October will be a particularly stressful month for thousands of UK employees approaching the end of their furlough period. Similarly, companies who are dependent on government funding or bank loans may be worried about what damage a second wave could have on finances. Now is the time for leaders to have regular, open communication with employees and practice active listening to people's financial concerns.
Return to Work

–

For many employees, a long-distance commute by public transport may evoke more fear and anxiety than being back in an office recently made COVID-secure. To help

reassure employees that they will be safe

w

hen returning to work, HR leaders will need to

ask the right questions,

consider the needs of individuals who have different circumstances (such as those employees who fall within a vulnerable group or have care responsibilities), and invite people to get involved in decision-making.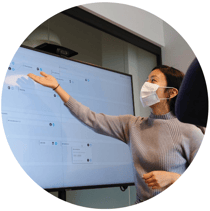 NEW! 'Return to Work' Employee Survey by Great Place to Work® UK
Get in touch to learn more about our Return to Work survey and how we can support your organisation during COVID-19.
2. Employees Want to Get Involved
Ranked third on our Europe's Best Workplaces™ List (Large category), The Sovini Group has been an exemplar of caring leadership throughout the pandemic. From the start, employees have led on activities so that engagement is more collaborative and meets people's needs.
As Kerry Beirne, Group People & Learning Director at The Sovini Group explains:
"We carried out a strategic review against the Great Place to Work® Culture Audit© framework and our own People Strategy to make sure that all of our practices are fit for purpose and do allow us to continue to develop and shape our culture. This gave us a bit more information about where we needed to focus our attention.
We realised quickly that social interaction for us was really important…Our Director, Dave, put together a playlist based on requests from staff for us all to enjoy; we got Kate from our Finance team who leads on our Fitness Fridays doing Zumba and yoga classes; and we've also held our Bring Your Dog to Zoom Day as another way to get to know our employees and their families."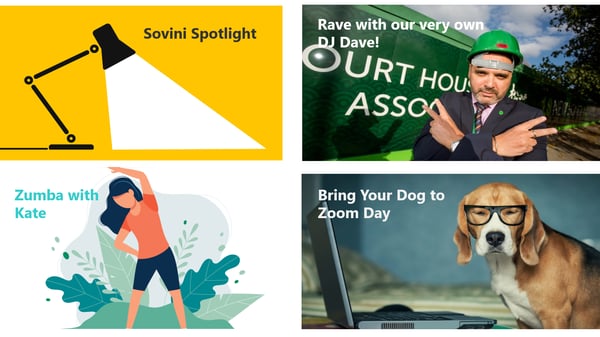 >>> DOWNLOAD best practices and insights from companies like The Sovini Group in our Europe's Best Workplaces™ 2020 report.
3. Caring Is Good for Business
The data speaks for itself: putting people first is good for business. Trust is imperative to a positive employee experience and great workplace culture. Over 90% of our survey respondents said they feel trusted to do their job; that management keeps them informed about the impact of Covid-19 on their organisation; and that they believe they will be granted leave from work when they need it.
Conversely, around a fifth of employees felt they do not have the right equipment and resources to do their job effectively when working from home. By empowering people with the necessary tools and support for effective home-working, leaders can show caring, decrease stress and boost productivity for better business performance.
Watch the full webinar on-demand:
4. Communication Boosts Trust
"The question isn't IF management is keeping people informed and updated, but rather HOW they are doing so – what's the method and the timing of these communications?" explains Sara Silvonen, Wellbeing Specialist at Great Place to Work® UK.
"When reading the comments employees shared on this topic, it was easy to see how some people have been feeling completely overwhelmed by too much information with no time to process everything, while others experience distress from not being involved in the decisions and processes that are being communicated to them."
What employee say about communication in their workplace:
"Leadership visibility – communicate even when there is nothing to communicate. Our director (I have no doubt is working hard) but is invisible which impacts morale."
"Share more information regarding meetings held, not leave us wondering whether there was a meeting or what is was about. I understand that the business has to make decisions and I would appreciate more transparency."
There are many ways leaders can enable employees' voices to be heard and make people feel that their opinions are genuinely valued and appreciated. And the best part: it doesn't have to cost much to make a big impact.
"Sitting alongside our Strategic Review, we sent out a survey to all staff asking them for feedback on the new working practices – what they found challenging and what they enjoyed," says Kerry. "Then all our Directors met with their teams in informal coffee mornings to talk to them more about how they were feeling and how they could support them more. Our CEO then followed that up with online virtual discussions highlighting some of the comments that were sent to us and then taking any questions. This has been really useful for us."
Europe's Best Workplaces™ 2020: Large size category

5. It's Not Just Working Parents Who Face Additional Challenges
When asking respondents "What could your organisation do to support you better at this time?" we found enlightening comments from respondents who don't have childcare or other caring responsibilities.
As one employee notes:
"Some of us do not have children or people to look after, but we are also stressed and anxious. I think it would be nice to have a message for those people, to say it's OK if they are having a shorter day or to take more breaks etc. because it sometimes feels like we are picking up the slack for those with dependants, and it feels unfair."
Over the last 30 years, our research has found again and again that healthier, happier employees are able to deliver better business results. Leaders need to find ways of providing emotional support to all employees and make it known that quality of outputs is more important than hours worked, especially during times of crisis.
Learn more about how leaders of Europe's Best Workplaces™ are shaping their company culture amid the Covid-19 crisis.
---
Great Place to Work® specialises in helping organisations build impactful workplace cultures. We are here to help support our clients during this period of uncertainty. If you are a client, please reach out to your Account Manager who can share the tools we have in place to enable workplaces to measure and understand their current employee sentiments. If you are not a current client, stay tuned to our blog posts, Twitter, LinkedIn and publications for people practices, advice and thought leadership on how best to navigate this unprecedented time.