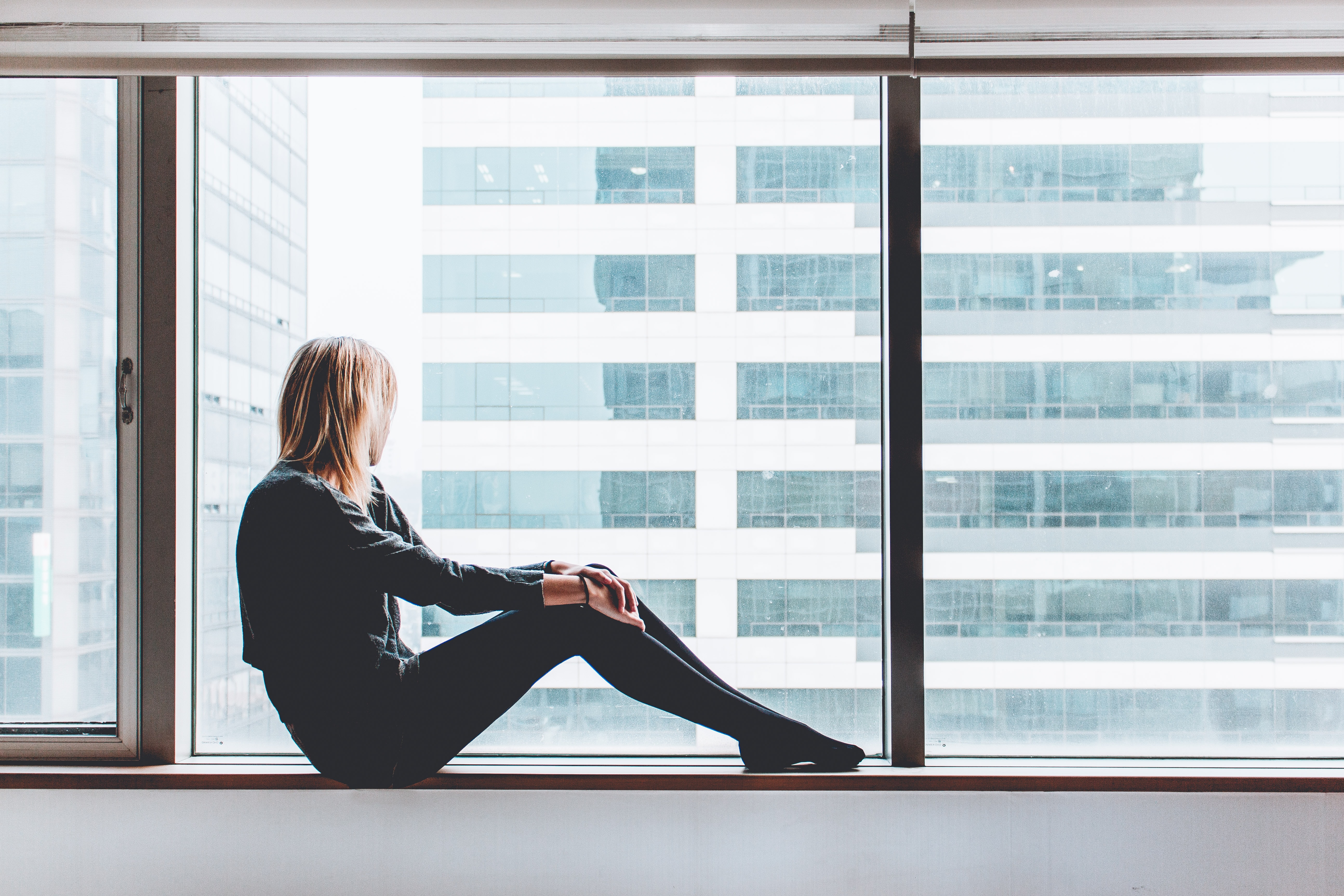 Despite the uncertainty about what tomorrow will bring, reframing one's situation from a place of anxiety to a more constructive state can actively boost our psychological resilience under these trying times. Here we share our approach to help you and your workplace community stay mentally strong.
Keep things in perspective
As Michael Bush, Global CEO of Great Place to Work® so eloquently put it: "We'll get through this. However long COVID-19 impacts our lives and our work, eventually life will go back to normal. And the world will understand that we are all connected and better together than apart." While staying home full-time during a nationwide lockdown may seem a mammoth challenge, remember that this behavioural change is going a long way to keeping yourself and others safe. It shows our solidarity with the NHS and healthcare professionals the world over, and it reminds us that others are experiencing a much tougher time than we can imagine.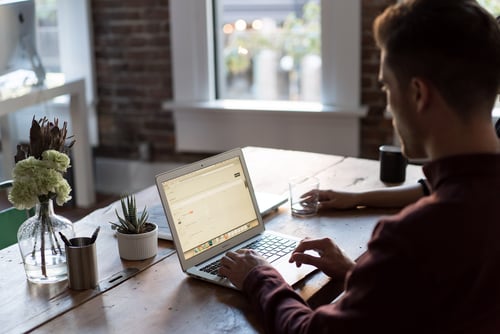 "A negative, or indeed positive, attitude can act as a self-fulfilling prophecy: if you decide to thrive at home and adapt to the situation, you will."
Think and talk about positive, non-coronavirus related topics
Whilst awareness is crucial, an obsessive focus is not healthy. The COVID-19 pandemic has likely brought radical changes to your way of life, but life as a whole is made up of much more than the coronavirus. Consciously thinking of the other things in our lives which are important to us can help lift our moods. Maintaining a sense of light-heartedness, optimism and, where appropriate, humour will help you stay mentally strong.
Focus on an internal locus of control
As the world around you continues to change, try to remain focused on what you
do
have control over, such as minimising your own risk of becoming infected or infecting others;
keeping yourself as physically and mentally fit
as possible; and upholding a routine. Experiencing autonomy, especially during a lockdown, is a major contributor to our mental health.
Acceptance of what is outside of our control (whether it be pandemic-related or not) can also help alleviate feelings of anxiety and dread.
Mind your language
Recognise that the language you use to describe your current circumstances can significantly impact how you feel and cope. Although this is a difficult time involving much uncertainty for the global community, apocalyptic thinking - and consequent behaviours such as excessive panic buying - will only do more harm to your mental health and others around you. A negative, or indeed positive, attitude can act as a self-fulfilling prophecy: if you decide to thrive at home and adapt to the situation, you will.
One day at a time
Lack of an 'end in sight' can be a huge driver of anxiety and poor mental health. Remember that the future – with or without a pandemic – will always entail some level of uncertainty. Bring your focus to the here and now. This is not to say that we ignore our fears and worries but accepting them as completely natural and adaptive responses to your personal life experiences will help prevent them from being overwhelming.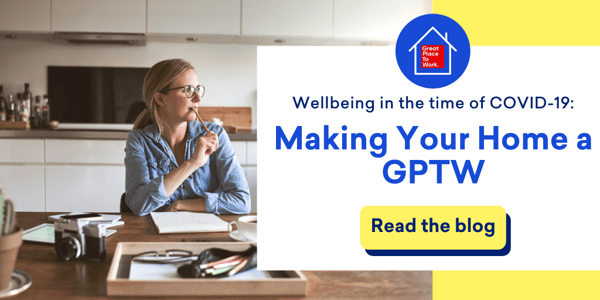 ---
Great Place to Work® specialises in helping organisations build impactful workplace cultures. We are here to help support our clients during this period of uncertainty. If you are a client, please reach out to your Account Manager who can share the tools we have in place to enable workplaces to measure and understand their current employee sentiments. If you are not a current client, stay tuned to our blog posts, Twitter and LinkedIn for people practices, advice and thought leadership on how best to navigate this unprecedented time.