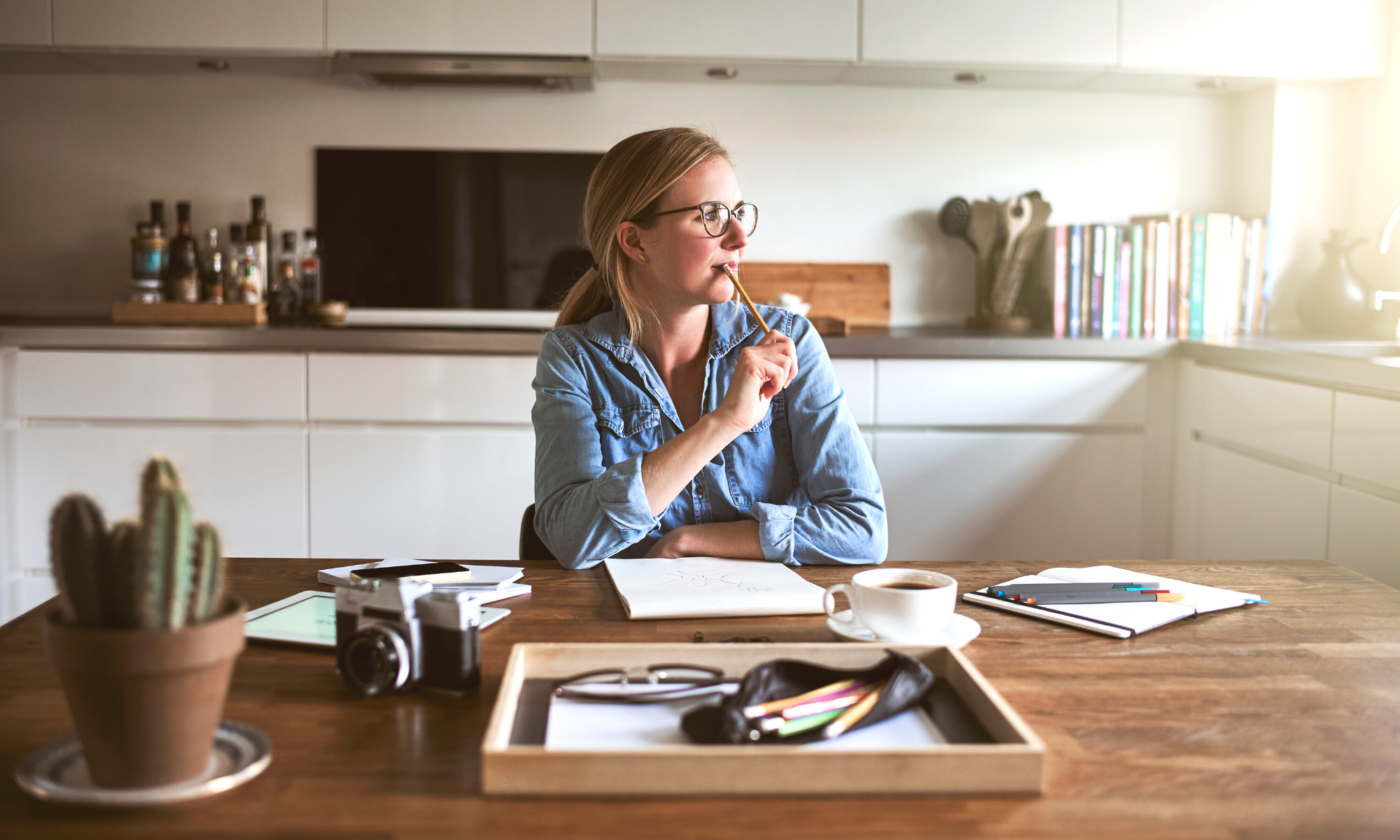 Practically overnight, entire workforces were ordered to embrace the modern agile trend of working from home. Whilst some employees, and entire organisations, would have been partially or even fully accustomed to this trend, to others it signified a major step outside of their comfort zone. But even without the luxuries of a fully-equipped, ergonomic home office – which many employees can only dream of – working from home can be made effective and comfortable.
Here are a few key guidelines to help makes yours a great place to work: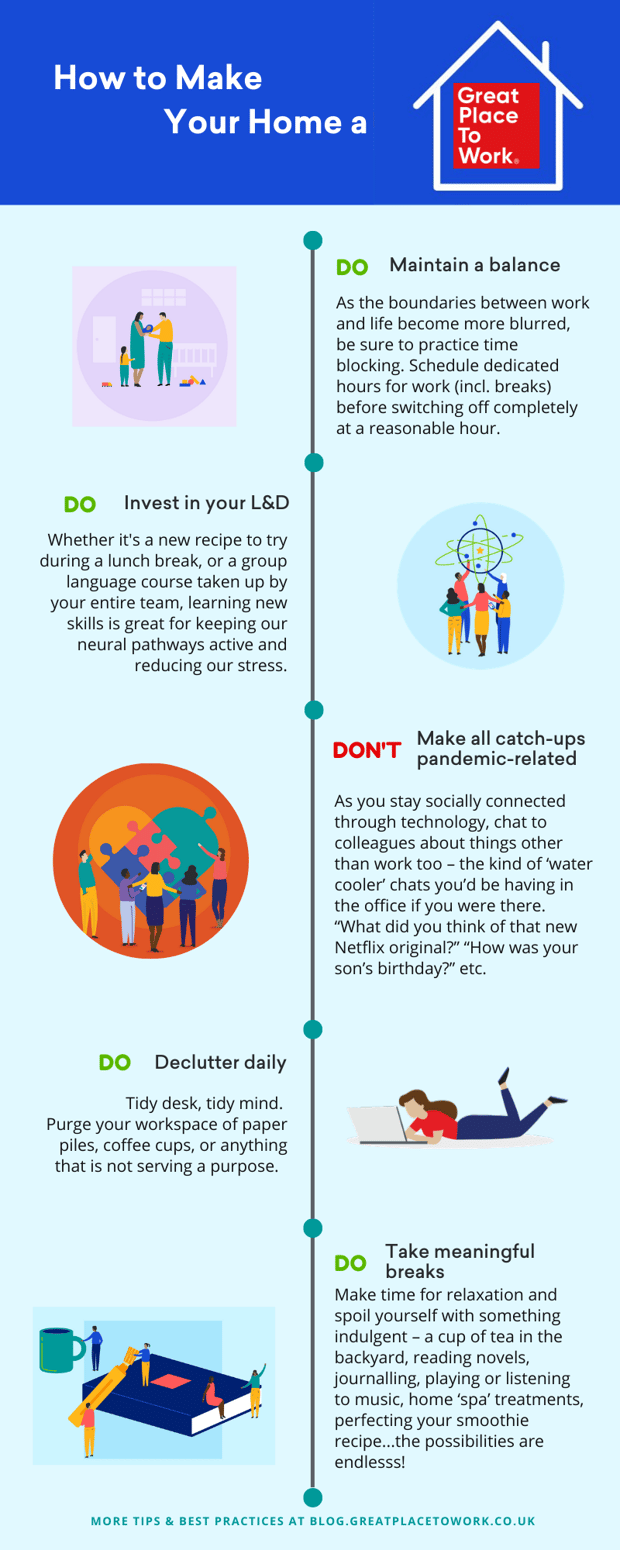 Are you an HR leader looking for inspiration?
Read this blog
to learn some of the ways in which the UK's Best Workplaces™ have carried out their working from home programmes.
---
Great Place to Work® specialises in helping organisations build impactful workplace cultures. We are here to help support our clients during this period of uncertainty. If you are a client, please reach out to your Account Manager who can share the tools we have in place to enable workplaces to measure and understand their current employee sentiments. If you are not a current client, stay tuned to our blog posts, Twitter and LinkedIn for people practices, advice and thought leadership on how best to navigate this unprecedented time.