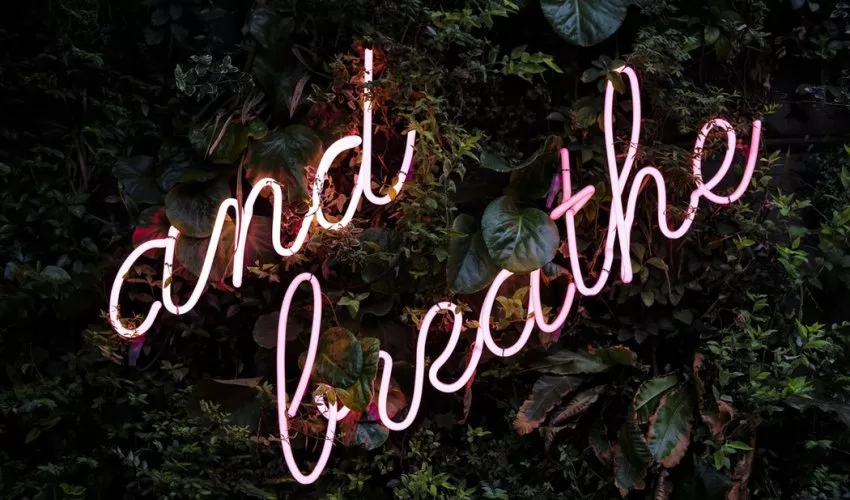 The main task of organisations is to create an environment where employees feel comfortable saying "I'm struggling" and know it's not seen as a sign of weakness, but of strength.
Week 4: How can individuals and organisations fight against stress?
Stress affects us all differently – and we also deal with it differently. As with most things, this is not a one-size-fits-all scenario, and only you individually can know what works for you.
Since some amount of stress is occasionally inevitable, functional and effective coping mechanisms are key to ensuring this doesn't get the better of us. Good coping mechanisms are numerous and varied in nature, typically involving exercise, social interaction and creative activities such as music, reading, writing, cooking or even handicrafts – all of which possess a therapeutic element counteracting the build-up of stress. For acute situations, relaxation exercises involving deep breathing and mindfulness tend to give immediate relief.
As individuals, we have the most power over our own wellbeing through self-care. Organisation are not irrelevant in this equation, however. Employees dedicate roughly a third of their lives – their attention, energy and emotions – to work, meaning employers can and should guard their wellbeing. This includes a legal duty to identify, monitor and manage workplace risks, which are increasingly psychosocial in nature, i.e. intangible factors that have the potential to cause stress. This might be a lack of job control or role clarity, unrealistic levels of responsibility, consistent overwork, a hostile line manager, or workplace bullying.
Organisations that are truly literate in mental health, understand the value of building an open and understanding culture around workplace mental health. Stress and burnout become much less stigmatic when openly talked about, and in turn less likely to occur. But since this can't be ruled out completely, signposting is key. Information, resources, and support pathways need to exist at the hands of those struggling – for instance, access to confidential counselling can easily be provided via employee assistance programmes. Where someone is vulnerable or affected by underlying conditions, reasonable adjustments must be implemented.
What line managers must get right:
Know that being a supportive line manager makes all the difference – it can be the reason a struggling employee feels they can stay in the job. People managers need to put in the time and effort to know each direct report on a personal level, as it makes an employee much more likely to approach and confide in them, allowing for meaningful support.
Widespread stress often comes down to resourcing, when teams are simply stretched too thin (think back to the job demands/resources equation). Ensure that sufficient resources exist in the right places, and that workloads are distributed fairly.
As ambiguity is a major stressor, ensure that roles, responsibilities, expectations and priorities are clearly defined, realistic and ideally reflect personal preferences – but not overly prescriptive.
Within guidelines, empower employees as much as possible to design their day-to-day jobs, as autonomy and control are critical resources guarding against stress.
Actions speak louder than words – no matter what you say about reasonable working hours and taking proper breaks, the best way to encourage a good work-life balance is by role-modelling it.

For employers committed to taking a hands-on approach, a 5-step framework should be

followed:

Broadly speaking, the key to guarding against work stress lies in its definition: ensuring a high quantity and quality of resources, while keeping work demands reasonable. It's worth noting that while resources typically refer to the provision of adequate technology, training and systems, individual psychological resources –resilience, optimism and an internal locus of control – are at least as important, in addition to social support, consistently identified as a key coping resource. These psychosocial resources may be harder for employers to tap into, but when workloads and pressures are high, having these built up may be the best bet, determining whether inevitable high-stress periods take their toll on health and wellbeing – or not. Of course, starting this intervention during high-stress periods is probably too late, while 'pre-emptive' stress and resilience training for instance can be highly effective.
While employers have certain legal and ethical obligations, and the best ones go far beyond these, the full responsibility does obviously not lie with them. All of us are responsible for our own wellbeing and should make this a number one priority. Perhaps then, the main task of organisations is to create an environment where employees feel comfortable saying "I'm struggling" and know it's not seen as a sign of weakness, but of strength.
This takes us to the end of our 4-part series for #NationalStressAwarenessMonth. Taking the initiative to understand current workplace stress levels and putting impactful people practices at the forefront of your business will support a positive employee experience.
Learn how Great Place to Work® UK can help you understand your current employee culture and provide you with the tools to improve.
---
Sara Silvonen is a Consultant and Wellbeing Specialist at Great Place to Work UK. With an academic background in organisational psychiatry and psychology, she is particularly interested in supporting organisations in understanding the value of wellbeing-based interventions. She is passionate about mental health, having volunteered extensively in the field, and about promoting this agenda in the workplace.